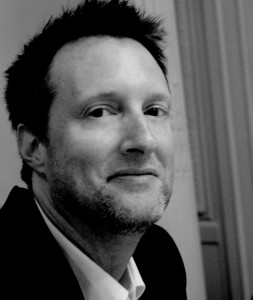 'VP Thought Leadership' is not a job title you hear every day. Todd Wheatland can proudly proclaim he has the title, at Kelly Services no less. Kelly Services is a global player in workforce management solutions, staffing services and employment opportunities.
A B2B VP in Thought Leadership, based in Paris, simply has to present at the B2B Marketing Forum in Amsterdam this year! In preparation of the forum, spotONvision, was anxious to know how someone becomes a VP Thought Leadership so we asked him.
Wheatland: "There is a strong overlap between content marketing and sharing expertise. Content marketers have the intent to understand their audience but they will fail if they do not put effort into it." That is where a VP Thought Leadership comes in.
When working on its thought leadership Kelly Services made a conscious decision to not just focus on promoting own knowledge. They like to host conversations, not just dominate them.
When asked about their biggest challenge Wheatland instantly says translation. "Getting your message across in different languages is a big challenge especially when you are confined to things like resources and budget. You will need to find a balance between real time responses and issue based responses. Kelly Services tends to look for the commonality in issues and not in differences. That is how we manage to stay relevant."
Todd Wheatland will be presenting at the B2B Marketing Forum on 20th March at Westergasfabriek in Amsterdam. Register now to learn more about thought leadership and engagement the way Kelly Services does it.