This year's edition of the B2B Marketing Forum we will present our audience with 2 hosts of the day: trainer/comedian Rutger Mollee and B2B communications professional, Yvonne van Bokhoven.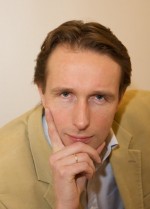 Rutger Mollee is known from 'More Balls Than Most', market leader in The Netherlands in presenting refreshing intermezzo's. Never just like that – he always makes people look in the mirror.

Yvonne van Bokhoven works at LEWIS Global PR as Senior Vice President Western Europe and she has been working in Business-to-Business for many years. As chairman of the day she will introduce many of the sessions and be on top of all critical questions, her own and from the audience.