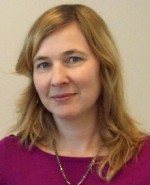 Recently we had the pleasure to interview one of our customers, Sandra de Gelder, Director eBusiness Development at the global publishing house Elsevier. Sandra explains how 'Elsevier for Industry' has made a start in using content in its B2B marketing campaigns. Elsevier was inspired during last year's B2B Marketing Forum where Content Marketing was one of the topics on the conference programme.
"The idea of content marketing is quite new for our company", says Sandra.  "I have worked for Elsevier for many years now, using different methods to target customers and prospects. I feel that we have to innovate and search for ways to engage with our customers and prospects in an earlier phase of the buying cycle. Many of our potential buyers may not even know that they want or need Elsevier products and may not be aware of the fact that these products can increase their R&D efficiency."
Approaching new target groups
In the past Elsevier Scientific Information targeted librarians as its main buyer group. By now the Group approaches other divisions within organizations as well. "Research & Development (R&D) employees usually don't even know that Elsevier has the right tools available to help increase research efficiency. Elsevier tools can help improve performance and business outcomes."
Engaging content
"Our first and main challenge was to engage the R&D target audience, gain their trust and to show Elsevier's expertise in R&D information tools. We started by engaging in conversations with our target audience, rather than overloading them with product information. Bottom line is that content is definitely king."
Measurable Results
It took a few months to see the first results of the content marketing campaigns in both the oil & gas and in the pharma industry. Elsevier saw tangible results. Numbers of opt-ins went up. "Our sales colleagues find it easier to engage with prospects and they can now generate interesting and qualified leads in an easier way. Obviously being a publisher, Elsevier has the advantage of having access to relevant content, such as expert interviews, webinars and short articles."
Creating an internal mind shift
"We are still processing the mind shift and gaining the buy-ins for content marketing. To support this transition, the sales team has changed the way of selling, from product oriented to solutions oriented. In doing so, the sales team is showing more interest in the actual client issues and challenges. This change also encourages sales and marketing alignment and eventually the product management alignment. This alignment forces our organization to be more customer oriented.
And that's how we can no longer do our work without good content" concludes Sandra.
Tips to start successfully with a content marketing strategy:
Attend relevant conferences, such as the B2B Marketing Forum
Organize workshops with different challenges to solve
Set up information sessions with the marketing professionals
Share educational videos on content marketing
Follow leaders and influencers in the field of content marketing
Make it a daily topic to talk about content marketing at the coffee corner and discuss what content could be valuable to your customers, and last but not least: act upon it!
Want to know more about content marketing?
spotONvision: Does your client like cheese balls? How to start with content marketing in B2B
CMI: 30 Content marketing commandments to live by
At the B2B Marketing Forum on 15th March 2011 content will be an important part of some of the presentations.