Shift up a gear. Grow your leads from 0 to 12,000 within one year
12 March 2015
Shift away from your product and move towards your customers' needs. Answer their questions in a tailor-made manner and your sales leads will soar. Graydon transformed their content and proved the marketing department to be an acclaimed business driver that generated 12,000 leads in just one year. Yes, that's right, 12,000 leads. During the B2B Marketing Forum Mark Beekman will demonstrate how it can be done.
Graydon was the first business information bureau in the Netherlands. The company was founded over 100 years ago. But don't be fooled. There is nothing old-fashioned about Graydon: the transformation from product-centricity to customer-centricity is living proof of this. Mark Beekman leads the international B2B Marketing team in the UK, Belgium and the Netherlands. Here he explains how content is used to answer customers' needs.
Top-of-funnel lead generation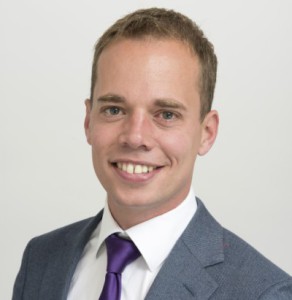 Mark: "We saw a shift in the buyer process. Potential customers shop around online a lot before they choose their suppliers or determine their short-list. They check out information on the web, read reviews and inform themselves on solutions available. Only then does the interaction begin with the sales reps. By moving the focus from our products to the questions clients face, we were able to present completely different content. Customers asked for information, we gave them the right answers. We call it top-of-funnel lead generation. The point is that you have to be present with valuable, relevant and correct information when your customer begins his search and not just after the decision to go with your company has been made."
Connecting with the client by being responsive
Mark: "To realise this transformation, we started with ourselves – the marketing department. As they say: 'if you always do what you always did, you will always get what you always got'. So we figured we needed to start doing something else if we wanted to generate more leads. There's a lot to learn in the marketing field and why not open up to other companies' experiences, reflect on them and implement them into your own department? My team members travelled abroad to immerse themselves in other businesses and their ways of working; to learn the tricks of the trade as it were. We underwent a transition from 'uploading a brochure on our site' to 'truly connecting with our client'. Just visit Graydon's website. It's not about who Graydon is, but about who our customers are: which challenges do they face, which issues are they dealing with, and which solutions were implemented – to measure – to meet our customers' needs."
12,000 leads? Really?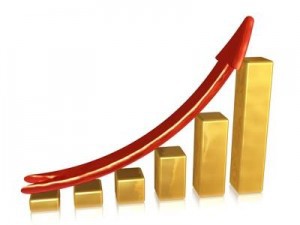 "What's a lead?" ponders Mark. "We define a lead as a company that identified itself with at least an e-mail address and a known interest in one of our topics. This does not naturally mean that this lead is sales-ready, but by 'nurturing' it with e-mail campaigns we will make it sales-ready. This way, we generated 12,000 opt-in leads. These 12,000 positive customer interactions with Graydon resulted in 1.8 M revenue in 2014."
Curious to hear how you can turn your content into leads?
Don't miss this session if you want to learn more about:
–        How to answer real customer questions
–        How to create top-of-funnel information
–        How to make your client contacts soar
---