How to create the best marketing ecosystem
Does your leadership team know that their clear business objectives serve as critical input to your marketing programmes?
Does your sales team understand that when they speak to the buyer, the buyer's journey started much earlier and the role of marketing in this journey is crucial?
In this session 2 passionate and hard core B2B marketers explain:
The role of marketing in shaping the buyer journey, delivering value for the customer and revenue for the business, from awareness all the way to purchase, and beyond.
How their marketing tech stack powers the end-to-end buyer journey experience.
How all of the elements of their commercial ecosystem work together.
Cathelijne Quarré-Bijleveld and Leslie Alore will show how all marketing disciplines impact the buyer journey and how they measure and manage results. Through a case study, based on real life examples, they tell a story that shows the power and effectiveness of a truly integrated marketing ecosystem, and the experience it creates from a buyers' perspective.
Your key learnings will be:
How to start with the right input, driven by the business strategy and the commercial priorities.
Based on this input, how to design programmes and campaigns that are mapped to the different buyer stages.
How various marketing disciplines work together.
Watch out! This marketing story is not for the faint of heart. Join the journey of Cathelijne and Leslie and learn how to manage and build an commercial ecosystem within your organisation.

 This session is in English.
Location:
Date: 15 March 2018
Time: 14:25 - 15:00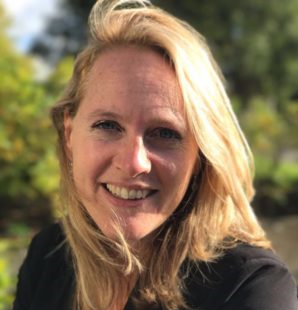 Cathelijne Quarré-Bijleveld
Tracks:


Case study



UP