Retention is the new acquisition
28 October 2015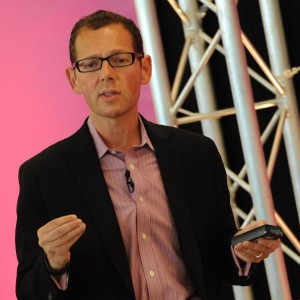 "The best sales rep is your customer and the best spokesman your employee". Joseph Jaffe clearly has a new way of looking at things. He is an outspoken leader on innovation, marketing, new media and social media and the key note speaker at the B2B Marketing Forum on March 17th 2016. He calls it business sense or even just common sense, but what it comes down to – to keep ahead of the market – is keeping and nurturing customers instead of focussing on winning new ones. Interested in learning more about how retention is the new acquisition? Read on and be sure to join in, during the B2B Marketing Forum.
Joseph's career path started on Madison Avenue – in advertising – and by now has led him to the marketing red carpets around the world, both online and offline. Joseph Jaffe is a much sought-after speaker and consultant, and writer of four bestsellers on marketing and innovation. His current agency Evol8tion connects early stage start-ups with established brands to partner via acceleration, pilot programs and/or investment. His third book 'Flip the Funnel' rocked the foundations of marketing, and despite being written in 2011, it is now more relevant than ever.
"Keep the goose with the golden eggs"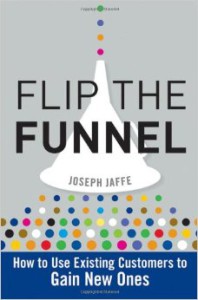 Joseph: "My books are not about fads, trends or shiny tricks; they offer a strategic vision on how to maintain growth by investing in your current customer base. My book 'Flip the Funnel' will always be my best book as it is timeless. The principles described in it can be applied with tools from every era: referrals and word-of-mouth aren't new, but innovative techniques and social media can trigger exponential effects. And even though my background is in consumer marketing, the vision has been warmly embraced by the B2B business. Not surprising when you apply the 80-20 rule: 80% of revenue comes from 20% of your customers. And in B2B even more so: often only two to three clients are responsible for 40 to 60% of revenue. So keep the goose with the golden eggs and cherish and nurture your customers."
Why do we need a different perspective on retention?
"Retention itself is not new, but my approach to it is. It's not about churn or conquest, about up-selling or cross-selling. That is not customer-centric at all, that's self-centric. I believe that retention is about recognising that you can grow by investing in your customer and nurturing the relationship. Don't perceive a customer purchase as the end of the line, it is actually the beginning. It is the starting point for a relationship, especially in the B2B market, where we're not talking fast consumer goods. In other words you can flip the funnel and grow your customer base, your content, your recommendations and your community from inside-out, using your own customers to open new doors for you ."
What is needed to apply this new way of thinking?
"If retention is to be the new acquisition, we need a new way of measuring results and return-on-investment. We have to learn to be accountable about what a relationship or long-term loyalty can bring in terms of results. Customers won by referral are more open to your business than those won by acquisition. But the problem is that businesses find themselves living in purgatory; it's evident that there is a need for a long-term vision, but on the other hand decisions are made based on short-term quarterly earnings. This leads to actions that pay off in the near future whereas the fruits of retention and investment aren't always noticeable in the short-term."
What else will we learn on March 17th?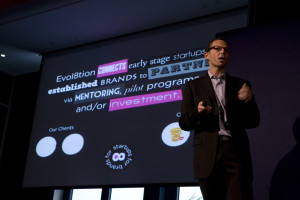 Enthusiasm is overflowing as Joseph tells what brought him so far: "It's an ice-hockey analogy actually. The best players don't go to where the puck has been, they skate to where the puck will be. That's what helped me along my career path. My vision on innovation and marketing is to always look ahead: where are the open spaces and the blue oceans, what's around the corner? That's where I will be taking marketers who attend the B2B Marketing Forum in The Netherlands. Together we can enter the space where retention is not only a back-office tactic, but a strategic, pro-active, dynamic part of your business. Remember it costs far more to acquire new customers than to cherish those you have. Retention helps you to build your business to be an ecosystem of interacting customers and employees.
Retention is the hot knife slicing through butter. How? Come and find out more on March 17th.
Watch the full conversation between Shimon Ben Ayoun (spotONvision) and Joseph Jaffe:
---