LIVE webinar B2B Online Engagement
3 February 2012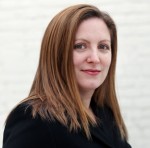 During the weeks before the B2B Marketing Forum spotONvision usually organizes several B2B marketing webinars. The first one is now planned and you can register today for a LIVE webinar on Thursday 23rd February.
Are you a B2B marketer interested in engagement with your target audience?
In our LIVE webinar on Thursday February 23rd, we will discuss 5 Key Challenges, Opportunities and Actions to kick-start your Online Engagement Strategy. We will end the session with a live Q&A. The webinar is organized by spotONvision and presented by SDL, one of the main sponsors of the B2B Marketing Forum.
About the presenter
Nicola Meinders is the EMEA APAC Field Marketing Director at SDL, Web Content Management Solutions Division. She is an enthusiastic multi-lingual Director with over 10 years successful record of performance at management level. Nicola has been working with marketers to develop their online engagement strategies and to empower marketers with the online presence they dream about.
Over the past 10 years Nicola has been working at international management level in marketing for IT and business services companies. An all rounder marketer, full of experience and stories!
Practical info
The webinar 'Kick-start your Online Engagement Strategy' will take place on 23rd February, starting at 10:30 am CET for 30 minutes, followed by a Q&A. Participation is free.
---