Hacking Modern Marketing: Care to hack with us?
2 January 2017
The theme of the 2017 B2B-Marketing Forum is 'Hacking Modern Marketing'. But what exactly does this mean?
The B2B marketing field is changing; rapid developments in data collection and technology are the new standard in Modern Marketing. Therefore, it should come as no surprise that "Hacking Marketing" has become the topic in modern marketing strategies. Hackers seek, through various digital channels, for optimization and retention of, among other things, the custumer base. Hackers not only search within the customer base for optimization, but also on many other fronts within the marketing team.
"By correctly integrating data and technology, marketers may realize new possibilities for optimal growth and customer experience. "
Never before have companies had this much client data available. It seems however, that not many know how to make use of this data. Moreover, businesses hint at complications when executing their chosen strategy. In addition, during conversations with B2B marketers, there seems to be a consistent need for support with marketing tools that are needed to successfully hack modern marketing.
Modern Marketing will be fully explained during the 2017 B2B Marketing Forum. There will be presentations from inspiring thought leaders and hands-on workshops where enthusiastic B2B marketers can expand their knowledge in any Modern Marketing topic.4
March 16, 2017: How will the day look like?
The 2017 B2B Marketing Forum is fully dedicated to the hands-on implementation of Modern Marketing tools. It will be a day wherein B2B colleagues come together to share knowledge and inspiration. Shimon Ben-Ayoun, Co-founder & Managing Director at spotONvision, will start the day with a presentation based on a new spotONvision trend report over expected marketing trends for 2017 & '18. Among those having contributed to this research are international thought leaders Meagen Eisenberg, Scott Brinker, Steve Woods, David Raab, Alex Ballering, Mark Appel and more.

The first keynote speaker of the day: Account Based Marketing
The first keynote speaker is the thought leader in Global Acccount Based Marketing, CEO Christopher Engman of Vendemore, number one worldwide Account Based Marketing agency for B2B marketers. He does business with more than 150 companies on the Fortune 2000 list and has helped them every step of the way with the expanding of client accounts. Most B2B companies invest much capital into marketing activities that are implemented too broadly. The key to more profit, however, is to focus on the accounts that will have the most affect on business turnover.
An afternoon filled with hands-on B2B workshops 
After the keynote speaker it will be time for the hands-on workshops. With a broad selection of workshops you will be able to work hands-on with Account-Based Marketing, Aligning Sales & Marketing, and Lead Nurturing or Customer/Buyer Journey.
Of course, the day also features the B2B Marketing Award, in which a single business will receive the highly coveted B2B Marketing Award title and trophy. During this competition, three nominated businesses will pitch their most successful client case study within a mere three minutes and will have to convince both you and the jury. The winner of these pitches, and thus the winner of the 2017 B2B Marketing Award, will be revealed at the end of the day.
After the award pitches there will be two additional workshop rounds. Again, get busy with your favorite marketing topic.

Volvo Trucks: B2B-Marketing in the spotlight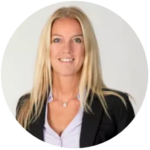 The last word will be given by keynote speaker Ingela Nordenhav, Marketing & Communications Director at Volvo Trucks. Who isn't familiar with the video in which Jean-Claude van Damme does the splits between two semi trucks? She will provide a look behind the scenes at Volvo Trucks; how the course changed six years ago, where they are now, and the challenges of tomorrow.
We will end the day with a drink, where you'll be able to share your inspirations with your B2B colleagues.
---