B2B Marketing Forum 2019: 10 reasons why you should not miss this
19 February 2019
Coming up: the 10th edition of the B2B Marketing Forum. Have you already registered or are you still wondering whether you should? Read on for the 10 reasons why you should not miss out on this spectacular event: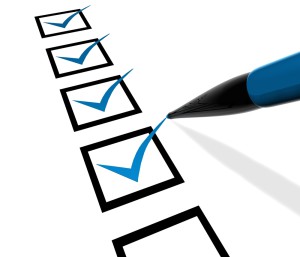 1. Inhale the inspiration and learn from top speakers
The presentation of international keynote and best-seller author Tiffani Bova. She works as Salesforce's lead Growth Expert, introducing companies to inventive business models that allow them to grow bigger, but more importantly better. takes you into the world of business success, Growth IQ in Marketing and Sales.
2. Anniversary B2B Marketing Forum
It's the 10th edition of the B2B Marketing Forum! Reason enough to celebrate at a unique location at the waterfront in Maarssen, The Netherlands.
3. To take home – hands-on learnings in B2B
We offer hands-on sessions, practical B2B marketing cases, marketing tips and networking possibilities with hundreds of Sales & Marketing professionals.
4. Engage yourself
Learn more about the trends of customer experience, permission marketing, sales enablement, marketing automation, data & analytics and technology.
5. Vote – Young Talent B2B Marketing Award
You can now vote for the best team, 2 teams of young marketing talents are solving a B2B case. You can decide who will be the winner of the Young Talent B2B Marketing Award 2019!
6. Keynote B2B speakers
Beside Tiffani Bova from Salesforce, the founders of the B2B Marketing Forum, Ingrid Archer and Shimon Ben Ayoun, will inspire the audience with their presentation '10 years of game changing in B2B'. They will be looking back on game changers with former keynotes like: Seth Godin, Mike Volpe, Scott Stratten, Steven van Belleghem, Laura Patterson and more.
7. Expert speakers all in one place – sublime B2B line-up
Cases and masterclasses are presented by: Bas Urlings (Royal Mosa), Kayleigh Groenendijk (Persgroep), Berend-Jan Rietveld (Amsterdam Airport Schiphol), Marielle Meijwes (spotONvision), Katie Jameson (Act-On), Dyon Metselaar and Frans Appels (Leadscope), Ewoud Assen (Olbico), Tim Tilborg and Ronnie van Dijk (PayPer).
8. Entertainment
Our host Michael Diederich will make your visit worthwhile and we will conclude the day with an overwhelming showstopper by TEDx speaker, Red Fox Award nominee, musician and entertrainer Richard de Hoop.
9. Breakfast for early birds
Leave your home early, before traffic jams take over, and start networking early whilst enjoying a delicious breakfast!
10. B2B marketing coaching 1-on-1
Sign up for 10-minute face-to-face conversations with B2B-experts on account-based marketing, content, buyer personas, customer journeys, campaigning or marketing automation.
Want to join the action? Register now and reserve your seat at the B2B Marketing Forum!
---