10 reasons why you should not miss the B2B Marketing Forum 2015
15 January 2015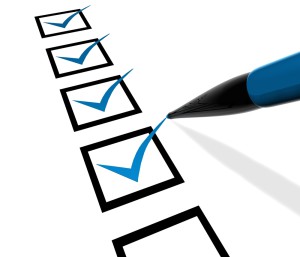 The sixth edition of the B2B Marketing Forum is fast approaching. Here are ten reasons why you should not miss this event.
Experience how best-in-class marketers measure their marketing performance and achieve better marketing results.
Results of 'Customer experience in B2B: a research on customer centricity in B2B' by TNS NIPO and spotONvision
To take home: practical marketing tips, in-depth strategic marketing knowledge, hands-on sessions and networking possibilities with hundreds of B2B colleagues.
Engage with the theme of customer centricity. How does customer obsession impact marketing strategy and marketing functions, and how can you deliver messages that work?
Vote for the best case of the B2B Marketing Award 2015
Keynote speaker Matthew Banks (Oracle) on creating customer empathy
Expert speakers: Ben van de Vrie (ING Netherlands), Matthew Banks (Oracle), Marije Gould (EMEA Verint Systems), Hein Roovers (DHL Express), Marije van Donselaar (Nuon Business Nederland), Ingrid Archer (spotONvision) and Shimon Ben Ayoun (spotONvision).
Entertainment and expertise of host Ronnie Overgoor
Breakfast for Early Birds: leave before traffic jams begin and start networking early whilst enjoying your breakfast!
On-site Masterclasses for marketing professionals who want to get more out of the day
Convinced?
---